The Life Management Science Labs is grateful for the support of our partners in bringing our mission towards transforming the lives of people worldwide with the help of science to life.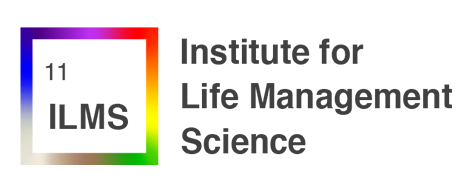 The Institute for Life Management Science (ILMS) is a global research organization aiming to identify and structure all aspects of human life into a comprehensive architecture.

ILMS provides a personal management experience based on scientific research, organized in 10 Centers.

ILMS — a pioneer in life management science — combines well-researched theoretical elements and practical knowledge that makes real change in people's lives. ILMS brings the rigour of science to transform lives for the better.

The KPI Institute is a leading global research institute specializing in business performance. With research programs in 12 practice domains, ranging from strategy and KPIs to employee performance and as well
as customer service and innovation performance.


The KPI Institute is considered today the global authority on Key Performance Indicators (KPIs) research and education. It developed the first KPI Management Framework and operates www.smartKPIs.com – an online portal containing the largest collection of documented KPI examples.


And now, The KPI Institute is widening its reach, not only to meet business and performance-related needs but to help more people with their lives as we partner up with ILMS.

LERERO is a science-based software-as-a-service (SaaS) solution designed around a proprietary framework that integrates ten modules in the learning journey. Their company aspires to provide learners with a better learning experience with more efficiency, effectiveness, and engagement.

A learning company that was established in 2021 whose aim is to provide clients with a unique learning experience through the development and optimization of its well-integrated learning journey, to improve their experience in learning.

And now, this company is proudly a partner of the Life Management Science Labs in delivering quality products to our community of champions worldwide.
Our vision is to enable good lives across ages for the millions of champions in our community and beyond, through applied life management science and by becoming a lifelong companion that provides a hand to hold, shoulder to lean on, and an anchoring point for answering life's questions.